A Holistic Treatment Approach
Lauren is a unique soft tissue professional, who delivers a holistic treatment approach through treatment and delivery of problematic not symptomatic solutions. She has successfully achieved higher patient outcomes across clinics and professional sporting organisations through a systematical approach to preventive, corrective and rehabilitative care.
Lauren has now ventured into new territory starting her dream of a holistic rehabilitation and sports clinic. Gathering a team of highly skilled therapists who complement each other and are dedicated to their patients outcomes and goals. Prior to this Lauren spent 20 months at Rebound Sports Physiotherapy after spending the previous 5 years as Myotherapist and Soft Tissue Coordinator for the Carlton Football Club. Having worked with AFL players, Australian and International Cricketers, World boxing champions, NBL and WNBL players, Diving, Swimming, Waterpolo, Badminton, Circus Performers, Ballet and Contemporary dancers; it is fair to say Lauren enjoys working at the high end of Australian sport.
Events covered by Lauren include the 2007 FINA World Swimming Championships, The 2008 Australian Short Course Swimming Championships for the NSW Institute of Sport team and the 2013 Melbourne International Association of Athletics Federations World Challenge.
Lauren holds an Advanced Diploma of Myotherapy from RMIT University and is near completion of a Masters of Clinical Exercise Physiology (Rehabilitation). She is looking forward to developing a new clientele at Rehub Studios and helping others find relief from troubling issues.
Myotherapy Services – What I Can Offer You
Accreditation's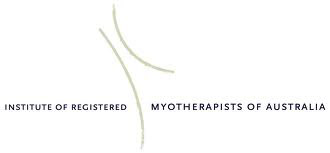 Qualifications
2010 – Current Undertaking
Charles Sturt University
Masters of Clinical Exercise Physiology (Rehabilitation)
2011
Thomas Myers Anatomy Trains & Master Class
2009
Functional Fascial Taping
2008
Manual Lymphatic Drainage
2005 – 2007
RMIT University
Advanced Diploma of Myotherapy, Diploma of Remedial Massage, Cert. 4 Massage